All news
July 14, 2021
Collecting with Care: Ethics in Museum Work webinar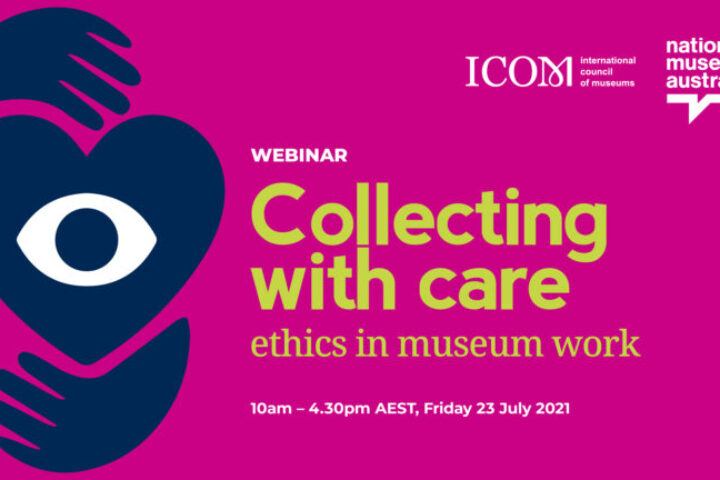 Our next roundtable as part of the solidarity project is here! Presented by the National Museum of Australia in partnership with the International Council of Museums (ICOM), International Committee for Collecting and International Committee on Ethical Dilemmas, we will be talking about "Collecting with Care – Ethics in Museum Work" along with Craig Middleton, Dr Jenny Newell, Kirstie Ross, Dr Michelle Stevenson, Libby Stewart, and Dr Nikki Sullivan.
This event will be live-streamed on YouTube livestream on Friday 23 July 2021.
Please note that the webinar will run from 10:00am AEST to 4:30pm AEST.